The luxury real estate market in Austin may be one to watch despite recent price declines, as buyers looking for greater market value from out of state look towards Texas.
While the median list price for single-family homes throughout Austin Texas experienced a recent decline, after two straight years of inclines, the luxury real estate sector experienced lesser price decreases, according to statistics from Realtor.com.
Median prices for single-family homes in Austin decreased by 10.3% from June, as outlined by realtor.com statistics, but luxury homes in the top 5% of Austin's real estate market increased 16% between June and August, before decreasing by 4% in September. Even more, luxury homes in the top 10% of Austins real estate market declined by 1.2%.
LuxuryHomes.com Affiliate and owner of Austin Luxury Group, Gary Dolch, noted a decline in housing prices and activity over the summer in a recent interview with Mansion Global, but doesn't think this decline will last long as out-of-state buyers from more expensive markets like California, New York, and Chicago continue to show interest in the Austin real estate market.
"They all think our pricing is very good compared to what they're coming from. That alone will push the market up," Mr. Dolch said in a Mansion Global interview.
Mr. Dolch predicts Austin's real estate market could price increases from 30% to 40% over the next several years as demand continues to exceed supply in and around the Texas capitol. With luxury rental buildings nearing full capacity. "There's just nowhere to go," Mr. Dolch said.
In addition, NAR Chief Economist Lawrence Yun has predicted that the lack of inventory will likely prevent home prices from declining throughout 2023 and 2024 despite the high inflation and heightened mortgage rates we are currently experiencing.
"The gap between the 30-year fixed mortgage rate and the government borrowing rate is much higher today than it has been historically… If we didn't have this large gap, mortgage rates wouldn't be 7%, they would be 5.8%. A normal spread would revive the economy. If inflation disappears, then we'd see less anxiety within the financial markets and lower interest rates, which would allow owners to refinance." Yun explained at a recent presentation.
With Austin being one of America's fastest-growing cities, its growing economy, attractive tax structure, and more affordable homes, Austin is a likely candidate to experience trends in future home price growth.
View luxury homes in Austin, TX.
This Market Report has been provided by
Gary & Michelle Dolch, Austin Luxury Group
LuxuryHomes.com Affiliate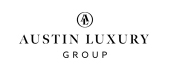 Sources:
Realtor.com
Austin Luxury Group – Gary Dolch
Austin's Luxury Home Sellers Shouldn't Be Scared off by the Market Slowdown – Mansion Global
NAR's Lawrence Yun Predicts US Home Prices Won't Experience Major Decline, Could Possibly Rise Slightly in 2023 if Mortgage Rates Remain at 7%.
NAR Economic and Housing Market Outlook