Luxury Home sales across Southern Florida have risen 213.3% year-over-year as demand continues from relocating Northeast and West Coast buyers according to a recent report from the Miami Association of Realtors.
South Florida has been a hot commodity throughout the second quarter of 2021. Pent-up demand combined with record-low mortgage rates and relocating Americans, including companies from across the U.S.
The result is a 95.1% increase in home sales since last year, while luxury home sales ($1 million and up) increased 213.3%. according to the Miami Association of Realtors. In addition, 52.3% of all Palm Beach closed transactions in Q2 were cash.
Total sales of single-family homes throughout Palm Beach County increased from 3,600 to 5,996, a 63.8% increase. Condominium sales increased from 2,395 to 5,817 for a total increase of 142.9%. Luxury Condominium sales increased 336% year-over-year.
"Luxury home sales continue to spearhead the rise in total transactions and dollar volume as more U.S. individuals and companies move to South Florida." – JTHS-MIAMI President Bill Mate reported.
Low inventory, especially for single-family homes is a contributing factor. Alleviation could come from increasing sellers listing their homes in the future.
This market report has been provided by
Nadine Fite, PalmBeach County Luxury Properties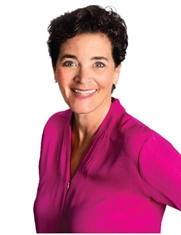 Click here to view their profile
Sources:
Miami Association of Realtors